Isaac Found a Wife Amongst his relative
The Lord has greatly blessed Abraham, and now he is old. One day, Abraham called his older servant.
He said, place your hand between my thighs and make a vow in the name of God that you will not choose a wife for my son in the land of Canaan.
You must go back to the country where I came and get a wife for him from among my relatives.
The servant asked Abraham, what if the woman refuses to come with me to this land?
Shall I send your son back to the land you came from?
Abraham said, make sure you don't send my son back to that country; the Lord has made a solemn promise to give this land (Canaan) to my descendants.
If the woman doesn't want to come with you, then you're free from this promise. But make sure you do not send my son to that land.
So the servant placed his hand between his thighs and made a vow.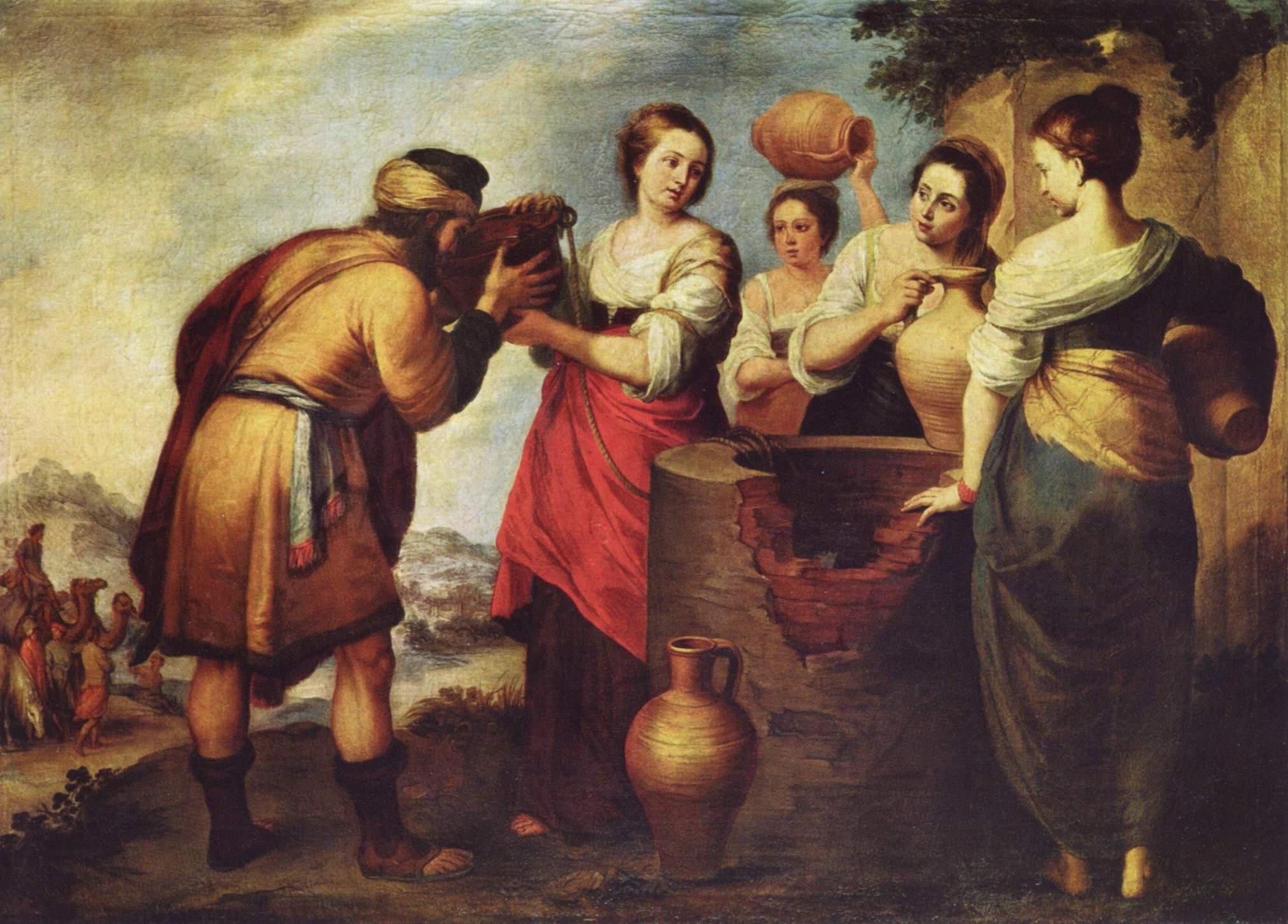 Abraham's servant leaves Canaan in search of Isaac's wife amongst his relatives
.
Now the servant was about to leave searching for a wife for Isaac; he took 10 of his master's camel and went to the city where Nahor lived.
When he arrived, it was afternoon; he knelt down and prayed to the Lord. God of Abraham, give me success today.
 Here I am at the well where young women of the city come to get water. If I said to any of them, lower your jar that I may drink from. 
If she said drink and also bring water for the camel, may she be the chosen one that you have chosen for isaac.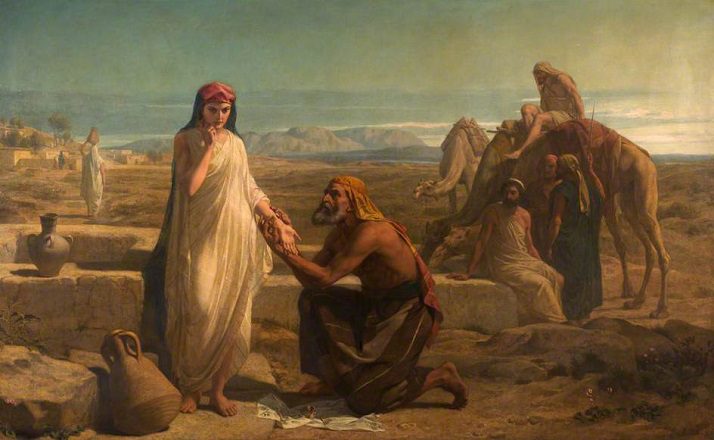 Abraham Servant found Rebecca, daughter of Bethuel 
After she finished praying,
Rebecca came to take some water at the well. She is the daughter of Bethuel, Son of Abraham's brother Nahor.
 Immediately, the servant went to her and said, please lower down your jar that I may drink from it. She said, drink, sir.
When he had finished, he said, I will need some water for the camels; she quickly emptied her jar into the animal drinking trough and went back to fetch more.
When she had finished, he took out expensive Gold and put on her nose and also bracelets and her arm.
Please tell me who your father is, is there a room for my men to spend the night?
She said yes, there are plenty of places for you to stay.
He knelt down and praised the Lord for leading him to his Master relative.
The young woman ran to her mother and narrated what happened.
Her brother Laban, haven heard the story went out to bring the men inside.
The servants met with Laban and Bethuel and narrated his story.
He unloaded the camel and brought food for the men.
However, Abraham's servant said, I will not eat until I said what I have to say.
Laban said, go ahead.
He went ahead and introduced himself as Abraham's servant and told them his mission and how the Lord led him to them. Read it here Genesis 24: 34 – 48
When he had finished,
He said, if you intend to fulfill your responsibility and treat my master fairly, tell me, so I decide what to do.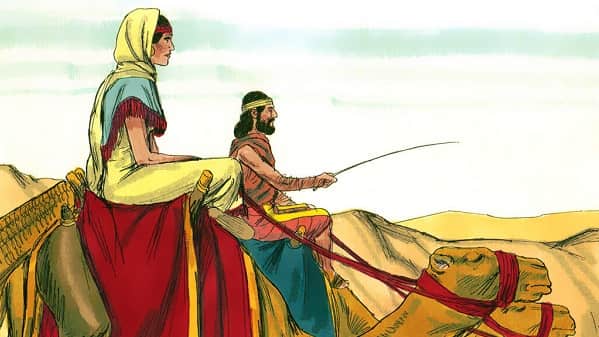 Laban and Bethuel gave away Rebecca, and her bride price was paid 
Laban and Bethuel replied to him; since this matter is from the Lord, take her with you.
They brought out clothes and silver gold and gave them to Rebecca.
He also gave an expensive gift to her brother and her mother.
Abraham servant and the men eat and spent the night.
The next morning they were set to leave; Let me go back to my master.
But Rebecca's brother and her mother said, let her stay with us for a week and then she may go.
But the servant replied, don't make us wait. The Lord has given me success; let me go back to my master.
They called her and asked if she is willing to go with Abraham's servant and his men.
Yes, she answered.
They gave her their blessing, the young woman mounted the camel and left with them.
When they arrived back home;
Isaac took her to his mother tent, and she became his wife,
Isaac loved her, and he was comforted by the loss of his mother.